MOTHERHOOD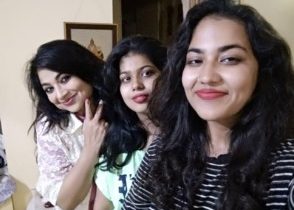 It's said when a woman gives birth,
She becomes the epitome of motherhood on Earth.
The joy of carrying a child in her womb,
She remains a mother till  she reaches the tomb.
She realizes what her mom did for her,
How she toiled and lived in fear,
She realizes how she ridiculed her mother and gave a hard time,
How she went through puberty and it was not sublime
How she transformed her life through smiles or tears,
Learned how  to survive it as a woman here
And gave birth to her daughters
She went through bad health and tears,
Pangs of pain and laughter,
Pangs of emotional disaster.
Pangs of mood swings and roundabouts,
Pangs of loneliness and turnabout,
Depth of tolerance, trial and tribulations,
Realm of hope and celebrations.
As as she watches the girls transform into butterflies,
She hopes they will be rooted to their nest though they fly,
She hopes they both grow up to be powerful,
strong and beautiful,
And dreams of a beautiful life that they can fulfil.
To all the special moms with girl children
Women are powerful and we create heaven.
-SOMA MUKHERJEE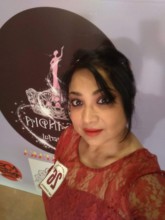 Read more about the author LIVING LIVE TO THE FULLEST!
Disclaimer: The views and opinions expressed in this article are those of the author and do not necessarily reflect the views of The Wonder Women World. If you wish to share your views you can reach us at thewonderwomenworld@gmail.com or reach out here CONTACT US
Buy your copy of the book Emotions and Elation by Banani Das Dhar here
This poem is dedicated to my kids Anuradha and Treena.