DO WE NEED TO RELAX?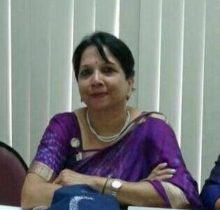 Let me first introduce myself to all of you. As a 65 year old lady, still holding on to the zest for life and a huge bucket list of many things to do and accomplish.
In India, old age is an ugly word. It is so due to many reasons. Primary reason being told that "Now that you are 60…. it is time to hang your boots and chill doing nothing". How often one has heard….. "you need to relax"……. Tell me something what is "relaxation".  To me it is a state of mind when you feel a sense of accomplishment and happy to jump on to the next task which excites you. Never having one dull moment is the mantra.
If you see our developed nations, during my travel to some of the countries, when I mentioned that I had retired from my professional career (at the ripe old age of 58 as mandated in MNC organizations) and was pursuing consultancy, it was with disdain that the remark was met. In countries like US, UK and even New Zealand, there is no retirement age. Isn't that good? Work till you are physically able and mentally stable. Organizations in India need to change the retirement age for individuals.
All is not lost yet. Now, it is also nice to see how the younger generation perceive "Seniors" . A case in point is am part of a group called The Silver Surfers Club which is initiated by none other than a young lady Dipti Varma Narain who has brought together a group of people all over the age of 55. If Seeing is Believing, one should see the enthusiasm and the energy of these so called "Seniors". They party like there is no tomorrow, pick up new skills ranging from dancing to pottery to as basic as computer skills. We travel as a group within and outside India. Boy…..real fun and great bonding. Not forgetting our community work as well. End result is that this bonding leaves all of us happy and connected.
Keeping active and having something useful to do is the mantra to keep young in mind and also develop a happy state of mind. Another important requirement is having good like-minded friends.
Life is all about a reasonable mix of physical and mental activity such as walks, exercise, swimming, yoga which keeps us in good shape. Additionally, mental stimulation is required either in terms of work or playing chess, Scrabble, Su Do ku, Crossword etc, to keep Alzheimers and dementia at bay.
Use your experience and expertise to mentor a youngster. This will give you immense joy. Last but not the least, do your bit of kindness to any deserving person or the community at large.
Increasingly, there is a noticeable trend now for organizations to ask for retired persons for even key positions. Silver lining to the cloud……. and way to go.
Would conclude with a quote by Daniel Petrie "I do feel that the trend is away from ageism and toward a recognition that older people have a unique voice."
Rema Ramchandran
Business Development Consultant
Past President – Soroptimist International
Advisory Ambassador – Plan B Bangalore
Past All India President – IASAP
Disclaimer: The views and opinions expressed in this article are those of the author and do not necessarily reflect the views of The Wonder Women World. If you wish to share your views you can reach us at thewonderwomenworld@gmail.com or reach out here CONTACT US