10 CRITICAL SCREENING TESTS FOR WOMEN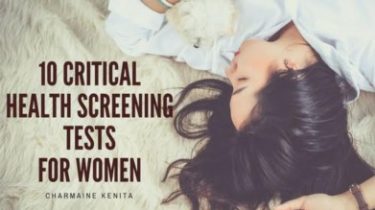 Healthy habits are good for us. They help keep track of where we are at, how we are faring and generally keep us sane. Regular exercise, timely food, proper sleep and stress management are just some good habits every woman must make a part of her daily life. Besides the more obvious checks, one habit we often tend to ignore or take lightly is – routine health checkup or screenings.
Scheduled routine health checkups done frequently – annually or even monthly if there exists a need – helps detection of potential health problems very early. They can often be the fine line between life and death. Isn't it common now for women to find abnormal breast lumps during routine checkup (which may more may not be serious) or accidental finding of low vitamin D levels which were causing sluggishness and weakness?
As a doctor I have heard and seen regular screenings potentially save lives, with good prognosis and better quality of health thereafter.
If you're wondering which among the many screenings are the most important, below are 10 absolutely essential ones you must do.
BLOOD PROFILE – A general blood profile while often ambiguous, can give clear hints of any significant changes the body is going through. Low RBC counts can mean anaemia, high ESR levels indicate tissues going through abnormal wear and tear, platelet count abnormally low suggests bleeding disorders or production deficit. These need to be checked further to find out deeper causes.
CHOLESTEROL SCREENING – Cholesterol screening is essential in women after the age of 30. High values are good predictors of heart disease, and menopause further tends to increase levels. This blood screening also measures triglycerides (blood fats) and lipids, further important indicators.
DIABETES SCREENING – One of the easiest way to identify diabetes is a simple blood test, and yet women don't do this very often. Increased thirst, frequent urination and fatigue are symptomatic but a test confirms this. In women particularly, diabetes often develops during pregnancy or post it, and makes women susceptible to develop Type-2 diabetes later in life.
VITAMIN D – Vitamin D helps maintain strong bones and helps mineral absorption. Many women have extremely low levels built up over several years, often due to lack of sun exposure and low food nutrition. Simple blood test and necessary food/medical supplements can manage this.
THYROID TEST– As small as the thyroid is, it plays havoc on a woman's health. Hyper and hypo thyroidism are both bad, with varying symptoms that affect quality of life. Fatigue, constipation, bloatedness, nausea, insomnia are only a few that are obvious. Tests & interventions are therefore a must.
PHYSICAL BREAST EXAMINATION – Checking breasts for lumps, swellings, skin changes is necessary almost daily. Since breast tissue is soft, the examination can be done at home and any abnormality identified. A doctor's examination can further confirm it if required.
FECAL OCCULT BLOOD TEST – Blood in stools is a very common occurrence, and often goes unobserved. The test is key to catching abnormal bleeding (only if signs and symptoms exist) and points to several serious ailments that can be caught and treated easily.  Ulcerative colitis, Crohn's disease and even stomach cancers can be identified with this test.
MAMMOGRAM – Besides breast examination, a mammogram is often the next best way to identify any breast tissue tutors. However some women can find this painful, and is advisable only with the doctor's intervention if necessary.
PELVIC EXAM & PAP SMEAR – Pap smear tests check for vaginal cells and any signs of inflammation/proliferation in them. This physical examination done by a gynaecologist is done to rule out local diseases, malignancy and cell proliferation
BONE DENSITY TEST – About 80% of India's population is affected by osteoporosis, and this condition happens when calcium leaches from bones causing brittleness and breaking. Low oestrogen levels in women are the primary cause of this especially during middle age or towards menopause.
Some of the above are blood tests, others involve scans and even physical examination.
While a routine annual health checkup is an absolute must for all women post the age of 30 years, in case of any recurring sign, uneasiness or abnormal symptom, it is advisable to do the tests immediately. Diagnosing and self-medication – as many women do today – is an absolute no-no. Only a qualified doctor will be able to suggest further tests or the next course of treatment.
If you have any specific thoughts to add to this, share your experiences with the community or need an opinion on anything, please do reach out.
-Charmaine Kenita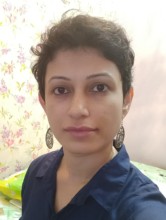 The author is a food writer, doctor, yogi and a believer in the power of stories. She writes on a variety of subjects, is a branding expert, content curator and founder of Out 'O' Box Content, a boutique content and social media firm. She also teaches yoga, works on recycled projects and is a passionate voice behind the city's environmental causes.
Other articles by Charmaine Kenita
WHAT DOES IT MEAN TO BE HEALTHY?
Disclaimer: The views and opinions expressed in this article are those of the author and do not necessarily reflect the views of The Wonder Women World. If you wish to share your views you can reach us at thewonderwomenworld@gmail.com or reach out here CONTACT US