WOMEN, TAKE CARE OF YOURSELVES!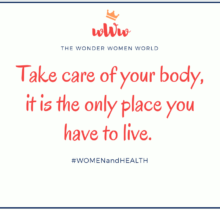 As a woman who was brought up in a traditional home, I have seen and come across many women in my family who never found time for themselves. They woke up at sun rise, worked hard continuously through the day and never stopped until the very end. Things like vacations, weekends, spas, medical check ups and parties never crossed their minds!
When I was going school, I saw mother working round the clock at home and also at her office.I never found her relaxing in bed even she was ill. I have to admit even I never made things easier for her by sharing the household chores. Now, when I watch younger kids on around me ad on the TV asking their mothers to take a break – I feel guilty.
I am amazed at the fact that I never my mother cry or take it easy on the days when she would get the painful stomach cramps every month. She never complained about pain at all – and never expressed what she was going through. Perhaps all for the welfare of her family.
Having witnessed the selfless way my mother and the women I know have lived their lives, I request all you mothers, sisters and women please take care of your health too. Because, "Roots, never know how beautiful are their flowers and how tasty are their fruits"
Women are said to be special as they take care of the whole family with unconditional love so it is equally, if not more important that they take care of themselves. Listen to your body, go with your instinct, pay attention to what your body tells you and then act on it.  If it says, slow down – then take a break, if it says speed up then make time to exercise. Listen to your inner voice, she is soulful! She will never let you down and you will feel more energized and passionate about living!
Value yourself. That is the best gift you can give to yourself and to your family
With Regards
S. Abirami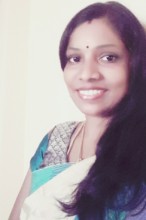 I'm a biotech researcher with Msc PhD in Biotechnology living with my family in Tamil Nadu. I'm one of the rare species who would like to live in a joint family…so we are here in our hometown with all our relations nearby. My ambition is to become a successful entrepreneur balancing both my career and family life. I'm fortunate having a lovable and supporting family that pushes me to look forward to challenges throughout life.
Read more of Abirami's articles here:
Disclaimer: The views and opinions expressed in this article are those of the author and do not necessarily reflect the views of The Wonder Women World. If you wish to share your views you can reach us at thewonderwomenworld@gmail.com or reach out here CONTACT US