THE FATHER OF MY SON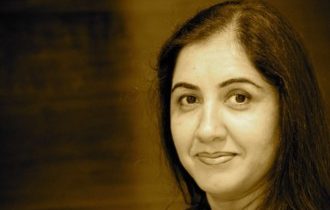 As a mother,
I love to rant and write,
About my journey as a parent.
But this one is a bit different,
About the other partner in crime.
The father of our son!
A feisty seventies kid,
Shooting up in height,
Grooving to MJ & George Michael,
He was an unabashed teenage delight.
And then breezing through,
Academics, corporate life.
Courtship and then this wife.
Finally, there he was standing by my side,
All set to be the father of our millennial child!
We both exchanged a glance,
As newborn parents on that hospital bed,
Almost asking each other
Did we really make this cub?
Tears rolled down my eyes
Aah!
Tears of joy guys!
Mothers have that luxury,
While the father kept figuring out,
How the hell was he supposed to react.
So he held it all inside,
The newborn father of our son!
The mother put him on her chest,
Within milliseconds the bond was forged.
While Daddy stood there wondering what to do,
That will instantly make him feel like his own!
So the first time he held him,
Was like a dinner plate in a party,
Not sure how close or how far from the body,
It's safe to hold a newborn baby!
The joyous shrieks of grandparents drooling over the little imp,
Congratulatory phone calls pouring in,
Were thankfully making a bit of fatherhood sink in!
Back home as he would pitch in,
First few days with diapers or nappies,
The grannies and nannies,
Made it so clear,
They all knew it better than him!
Every time he held or cuddled the baby,
Secretly wanting to question him,
Buddy do you even know,
Who the hell Is your Daddy?
Then one fine morning,
As he took his miracle in the lap,
He looked back naughtily into his eyes,
And then flashed his first million dollar smile!
A moment beyond all divinity,
Who said only the mothers experience,
All that is oh so heavenly!
In that moment,
One thing was crystal clear!
That the little bunny certainly knew,
That this dude was his Daddy dear!
The first year Daddy wondered,
How the mom was acing it!
The numbers, the standard deviations, the frequencies,
Of poops, pees and allergies,
As if she had an excel sheet!
Toddlerhood to pre-teens,
Tripping, falling, gathering nerves!
Both grew as parents,
One milestone at a time!
Pre-teens had turned all tables,
It was the boys and their bonding.
He almost hijacked my son.
New adventures and rides,
Safaris and sojourns,
Plans in hush-hush tones,
It was Mommy's turn to be in awe,
How the partner in crime was acing it!
Teenage is the present minefield,
Every day every moment,
Repartees and arguments,
Bondings and banters!
It's not about the mother,
Neither the father anymore!
It's about three individuals,
Hunting for a common ground.
Taking turns in letting loose,
Or pulling the reigns!
At times in sync,
At times a triple disaster.
On a flight through the last of his teens,
We have our seat belts fastened!
It's no more who's acing it,
Or who is on a stand-by.
Patting each other some days,
Smiling having survived another meltdown.
While hormones have a field day!
We mothers are more in limelight,
Heroes in some phases,
Of this parenting flight.
The lesser sung heroes,
Do deserve a standing ovation,
Every once in a while!
So this Father's Day let's salute, give a royal bow and shock them,
Maybe allow them to be a bit naughty;-)
Join them in the ball,
And raise a toast to,
The Fathers of our sons and daughties!
-JASMINE KHURANA
A multi-faceted woman, Jasmine is a former Economics lecturer, an administrator, a blogger, poet and also holds the top job of being a mother. In her words, she felt an "invisible lasso pulling her towards weaving words and penning verses". Her poems and Spoken Word pieces have found a connect across genders and generations and have gone viral on social media! On the other side of 40, Jasmine feels she is now dancing to the real soundtrack of her life as a writer and performer. 
Disclaimer: The views and opinions expressed in this article are those of the author and do not necessarily reflect the views of The Wonder Women World.