HAREENI MAGESWARAN, INDIASPAAWARDS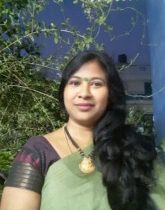 "I am no feminist, I just feel strongly for women and their well-being" says Hareeni Mageswaran founder of IndiaSpaAwards which is an award and recognition platform for the Wellness and Spa Industry.
Hareeni believes that a woman's well-being is equally proportional to a nation's well-being and the segment of women over 40 are often ignored. At 40, a woman is at the peak of being the driving force – be it at home or the work place. As a mother, entrepreneur, corporate honcho, and bureaucrat – women wear many hats and Hareeni says, "It is at this age that she rises to power in her circle, her power of influence is at its highest and also a time where women are grappling with physical and emotional changes". Keeping in mind this special age-group, Hareeni created Wellness 40 a unique initiative that creates platforms for inclusive conversations that are real and meaningful and also help entrepreneurs showcase their products. These conversations inculcate self-love and encourage embracing oneself. Not to forget the rural women who are even more challenged!
Acknowledging and appreciating her family, friends, guru Saktha Sri. Manikanda Swamigal and Latha Mathaji and the huge support system including the professional partners FKCCI, SIDBI and WenWe. Hareeni now looks forward to very exciting times ahead. "This is just the beginning we want to do a lot of tier 2 tier 3 cities and also forge partnerships that support us to continue inspiring."