DEEPIKA GHOSE, DANCEWITHDEE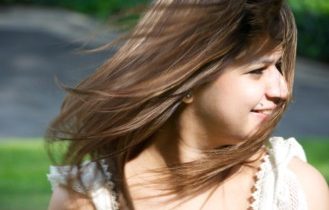 "Do everything with patience and passion. Patience is what ​will help you to understand people (in my case, my students​)​ and ​​​passion is what ​will attract those very​ people to your craft" Meet Deepika Ghose, Founder of DancewithDee.
Deepika has been dancing since childhood and has trained extensively in Jazz, Hip-Hop, Ballroom, Contemporary, Ballet, Bollywood, African Dance, Modern Dance and Dance Therapy. After teaching in California and Mumbai, Deepika now teaches dance in Bangalore and her classes can be best described as fun-filled sessions that are sure to boost your confidence, help you flaunt your inner swag and leave you high on energy! She warmly welcomes all students to her classes – even those who have never danced before!
DancewithDee started as a class of 3-4 students but has now become a successful venture where every week, multiple classes run full and are in-fact over capacity! "I did not think I would ever become this successful", she exclaims with a twinkle in her eye, "I also choreograph for weddings and that has become so popular that people who got married before I started teaching feel like having another wedding just so that I can choreograph their Sangeet! I believe in making the Sangeet practices fun and the weddings memorable with unforgettable dances…I am certainly not the type to do the same boring 'light-bulb' and 'thumka' steps! "
Deepika has made a success of her dream, but it is not always been easy for her. She has received a lot of negativity, hate and bad vibes from people who think some of her dances are too sexual or feel that she shouldn't be uploading videos of herself dancing all over social media. She surprisingly admits that she was an "extremely shy and self-conscious as a person," and while all the hostility ​used to​ affect her terribly, over time she learned to develop a thick skin and now blissfully ignores all closed-minded and ill-meaning people.
When the going gets tough, Deepika turns to her students. She sees how far they have come and how they grow with every class. How they develop a fabulous attitude and a confident style as they use their DancewithDee energy to shine through emotional and mental traumas, transforming into strong, happy women. Some even say her dance classes have therapeutic qualities which fills her with pride and is enough to get her through any hardships that she face​s​ on the job or in life.
Having found her calling, Deepika has some words of wisdom for those seeking the same. She says, "You create your own opportunities. I had a dream, but I never thought that I would do anything about it. I sat on this dream for 5 years until one day, I left my 9-5 desk job, moved cities and now I am literally living my ultimate dream. Don't give up – chase that happy ending….Have faith in yourself and do everything that you thought you would never have the guts to do. And if you need some encouragement, confidence and self-love, then come try out one of my dance classes – it will change the way you look at yourself!"