THE GENTLEMAN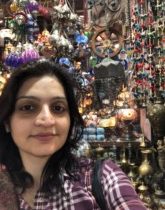 I recently shifted to Muscat, disillusioned with my life in India and my profession as an Anaesthesiologist. That is what I am. I know it's a big fancy name. Sadly what I do isn't too fancy. But coming back to the fact, I shifted all alone to a new country in the Middle East called Oman. For the uninitiated, Muscat is the capital of Oman.
Initially, when I started telling people that, they were less than thrilled, discouraging me with lines like, "Have you bought a burqa yet?". Others told me I was extremely brave to move all alone. That's when I actually started feeling scared. You know how fear works on reverse psychology. Like when some one tells you that you ought to fear something, that's when the fear starts creeping up on you. Anyway, I managed to shift without much fuss and except the emotional baggage, had little trouble. I started work as soon as I could. The country was more than friendly and people warm.
What happened one particular day restored my faith in humanity. I was feeling a little bored and terribly home sick. After doing all my customary cooking and cleaning, I started feeling restless. So I decided to go out on my own for the first time in a month.
All the Middle East countries have these beautiful markets called souk, that sell spices and scents that are specific to their region. It had been on my bucket list for quite some time now and I decided to visit the local souk, no matter what. The only trouble was, how? I got dressed rather conservatively, because well a single girl, and not a bad looking one at that, always attracts unwanted attention even in an unknown country. I managed to take a shared cab, as my income was meagre and the place expensive. Public transport in Oman is non existent. And normal taxis charged through the roof. Also, I had been categorically told that people did not walk here. Everyone owned plush cars and well the fuel was cheaper than water. So why would anyone walk?
I managed to reach the souk and had a splendid time. The only thing that bothered me all along was, how will I manage to get back. When it was time to leave I decided to walk to the nearest bus station. How much time would a bus eventually take? I was willing to wait as it was just six in the evening and I was in no hurry. But the bus did not turn up, and after waiting for half an hour I started getting nervous again. I thought it was time to put my ego aside and ask for help. An elderly Omani citizen was passing by I asked him the nearest place I could get a bus from. He immediately asked me where I wanted to go to. I said Ruwi, which was about 10 KM away. He frowned and told me I was on the opposite side of the road and asked me to accompany him as he was going the same way.
I was in a fix. Indian instinct and Indian parents, keep telling us never to trust a stranger much less walk with him. But, I was scared of offending a local so I started walking. It was a busy market place but my nerves were frayed. He asked me where I was from and if I was Indian. I nodded and told him I was from Punjab . He immediately said Sunny Deol and I gave him a watery smile. Sanjay Dutt, the Deols and Jackie Shroff were the local favourites. And you thought Bollywood came with expiry dates. But coming back to the present, I walked along and he told me he had left his car at home otherwise he would have dropped me. He seemed kind and gentle and his weathered face, told me that he must have worked at sea all his life. He did not tell me what he did for a living and I did not ask, afraid that I might sound curious. But he asked me all about me and I told him as little as I could without sounding offensive. He asked me I had a family here , I replied in negative. He looked concerned. He told me he knew a few cab drivers and would ask them to drop me. Almost like I was his responsibility now. We asked the first guy but, he asked for too much and I politely declined.
I was starting to feel prickly again and could spot the bus stand nearby. I told him I would take the bus and started to thank him for all his kindness. He told me not to go by bus as I would have to wait for so long and that a cab would be the best and he would arrange himself. I told him I could only pay two Rials. He went up to an elderly cab driver and told him in Arabic to take me to Ruwi. The driver said two Rials. I was extremely relieved and was about to sit when I saw this gentleman paying him two Rials himself. I opposed vigorously, now feeling ashamed and stupid. But he would hear none of it and told me this beautiful line in broken English, "I help you in your need, tomorrow you help someone in need." The world needs that. He even gave me his number. I had tears in my eyes. I waved good bye as the taxi sped away. I then realised I did not have his name. I stored his number as "The Gentleman". Do good, it grows.
Neetika Sahai
Disclaimer: The views and opinions expressed in this article are those of the author and do not necessarily reflect the views of The Wonder Women World.