THE MOUTH IS A MIRROR OF THE BODY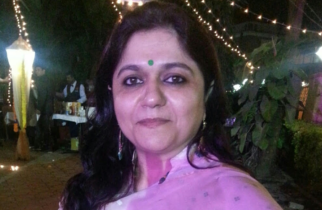 A happy go lucky person and a mother of three. A dentist by profession and a student of Hindustani Classical music. I have been a professor in Dentistry and taught very enthusiastic postgraduate students who have published many studies and case reports under my guidance, in internationally and nationally acclaimed journals.
With a vast experience of 21 years in my profession I have enriched myself with great passion for Cosmetic Dentistry and full mouth rehabilitation. I am a keen learner and keep educating myself on newer techniques and methods of treatment.
On my journey as a dental consultant in my own practice and now in a renowned hospital in Bangalore, I have obviously met many people from all walks of life and I learn from my interactions. What I observed is that, health is very important for everyone but most forget that it's the mouth that needs the first attention!
Women accompany all their family members and friends for treatments but tend to remain in the background and are very happy and content with that. This is something I want to change by getting them to realize that they need to wear that oxygen mask first. Only then can they help those they love!
As women we go through various stages in life where there are hormonal fluctuations causing disharmony in the normal functioning of the body and these are times of huge demand by the body which we need to fulfil with good care and nutrition!
The Mouth is a mirror of the body…and our overall health begins with oral health! Watch out for:
Bleeding gums especially, during a hormonal change in the body.
Stress that results in pain in the muscles around the mouth.
Burning sensation in the mouth or tongue.
People with diabetes (who need special care and follow up).
Abnormal symptoms in the mouth that could indicate blood/immune disorders.
An empowered woman tends her own fire and shines. So take charge of your (oral) health and wear your smile with confidence. Cheers and Kudos!
The author, Dr. Shraddha Malhotra is Senior Dental Consultant and specializes in systemic diseases and the mouth. A mother of 3, a swimmer, Shraddha started learning Hindustani classical at the age of 45! You can reach out to Dr. Shraddha here.
Disclaimer: The views and opinions expressed in this article are those of the author and do not necessarily reflect the views of The Wonder Women World.