RAINA RAJ, KARA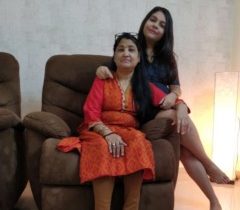 29 year old Raina Raj was born in a small town in Bihar, completed her education in Darjeeling and currently lives in Bangalore. She is the CEO, Fashion Designer and Stylist at KARA Couture – a venture she started with her mother in 2012. In fact, the name KARA is an amalgamation of both their names (Ka for Kaushalya and Ra for Raina).
Raina set up Kara while still in college. It was a time when ready-made designer blouses were not as popular. She and her mum took their first 50 designs to several stores only to be received with apprehension. But one woman trusted their foresight and bought all 50 for her boutique – they sold very quickly and there was no looking back.
Over the last 6 years, KARA has grown steadily and now Raina and her mother manage a boutique dedicated to their innovative designs.
A self-taught business woman, Raina has a word of advice for this interested in her line, "The biggest rule for any business is to keep innovating. You need to keep yourself at par with the changes and trends around you for e.g., when we initially started there weren't many fashion stores or boutiques that sold designer blouses we had to offer. But now times have changed and today they are available at much cheaper prices (and quality). So we continue to introduce new designs from time to time."
Raina humbly admits that although KARA is already successful, she feels she has a lot to strive for. And with her mother, her hero, right beside her – there is no stopping this powerful mother-daughter duo.