VASUDHA PANSARE, TEACHER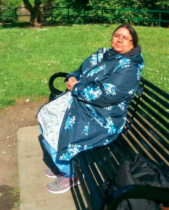 "Being a teacher in several colleges for over a period of 28 years has been a wonderful privilege. I have received so much love and respect from students and colleagues that I'm simply overwhelmed. At present I'm leading a tranquil retired life.
When I look back at my career as a teacher, I realize that everyday was a joyful and challenging experience. My greatest achievement I think lies in motivating average students to aspire for excellence. Even now I get messages from students I taught 20 years ago saying how they gained from their classroom experience with me.
Teaching for me has been a wonderful vocation. I hope teachers around the world choose this profession because they are passionate about teaching and enjoy each moment of their teaching experience. We should remember that we are moulding young minds and have to be gentle and dignified in our interactions with the students. Finally I wish to thank each and every student I have had the pleasure to teach."